In the summer 2019 I had the opportunity to take my first ever trip to the US! I travelled with 3 other students to Rio Grande, the first time we all met was in the airport! After a few drinks at the airport and a chat it was like we had known each other for ages! I got this opportunity because I am a fluent welsh speaker and we went to visit the welsh heritage in the Ohio area. This was the longest flight I had EVER taken! By the time we had arrived at Rio Grande I had been awake for 37 and a half hours and was falling asleep in my McDonalds. It was a 7-hour flight from Heathrow to JFK, which I really enjoyed! Most of my work is digital so I ended up drawing for most of the flight. I was in the middle row so I could not sleep a wink. Thankfully I had the stress of my dissertation keeping me up! On our second flight from JFK to Columbus Ohio I met some interesting people although I ate way too many M&M's.

​​​​​​​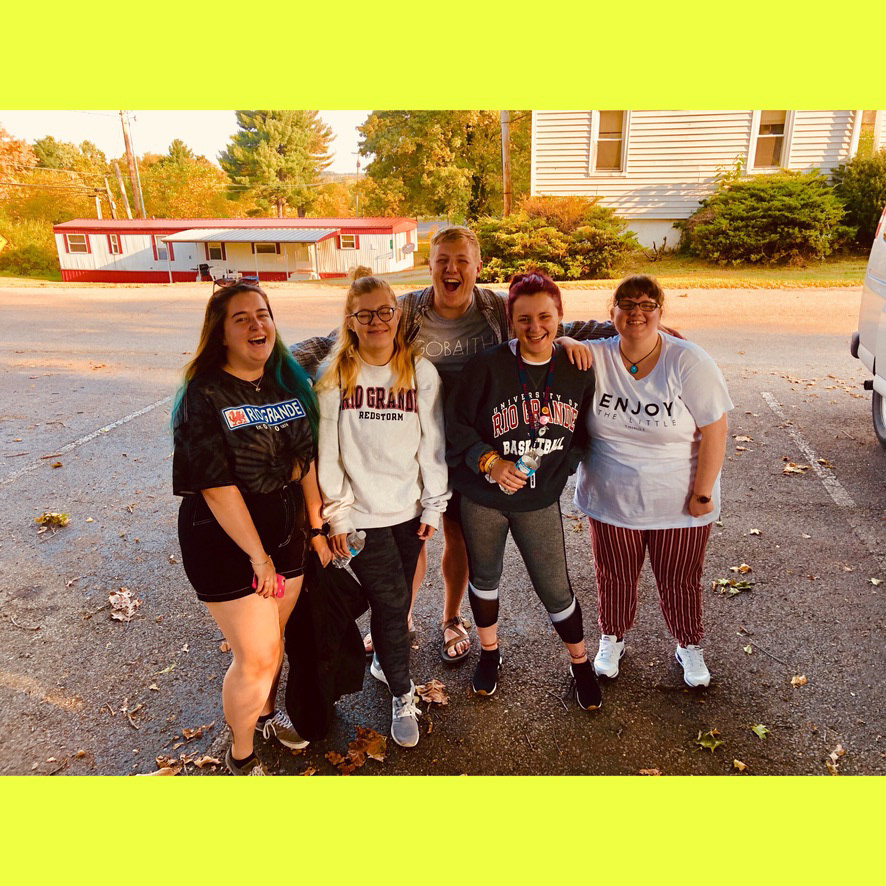 Whilst we were in America, we had to collect research because we had to create a project at the end of the trip to show what we had been doing. We visited Gallipolis, which is where the landing of the Welsh people in that area happened. They stayed in the area because they thought there was a big resemblance to Wales, and it is believed that the women of the group sank all of the boats so that they were able to stay there. This area gave me a lot of inspiration for my work and I got some aesthetically pleasing pictures there too.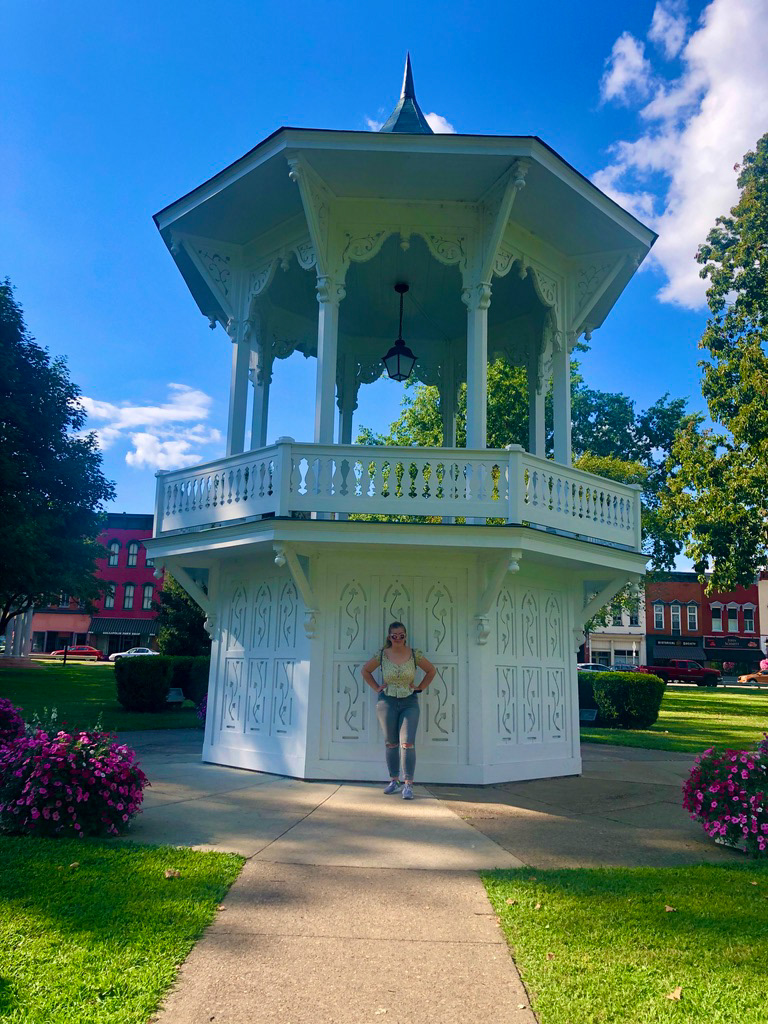 We attended the Richard's 89th family reunion. This was such an amazing experience! Everyone was really kind, and we had lunch with all the wonderful people we had met. They meet every single year at this church, that is a replica of a welsh church. It was a surreal experience it instantly felt like I had gained family. We experienced what it was like in the church and we all sang "Calon Lan" to them. It was different to be in an area that was so rich with welsh heritage but not many welsh speakers in a place other than Wales; but they were so eager, and you could tell that they really wanted to learn. Which is not the case in Wales, not a lot of people see the beauty in the welsh language, many people see it as a chore to learn it in school. I always felt that speaking Welsh helped me, I understood more in the welsh language and found it easier to learn in Welsh; although my Welsh was never immaculate or a particularly high level during my school days I found life much more enjoyable and understandable in the welsh language. I later found out this way due to a lot of underlying learning difficulties, but after discovering this it only made me feel more empowered and I still to this day continue to use the welsh language in almost everything I do. ​​​​​​​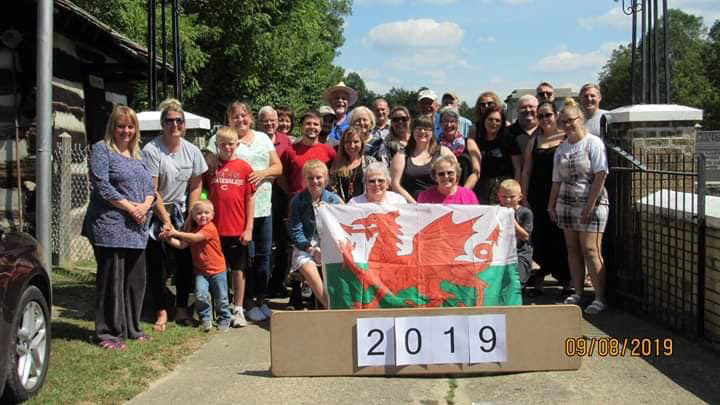 This trip really was a life changer to me, whilst I was in America I used to spend every morning in the Madog Centre reading up on the files they had on the welsh heritage and learning more, it was there I found out that one of the girls I was on this trip with was my COUSIN! We went to the same secondary school, lived 10 minutes away growing up, even went to the same university and never knew!! We found out when someone commented on one of her pictures saying, "oh how nice you're on holiday with your cousin!" and we looked at each other and just said "WHAT?". And after calling my mum and her dad found out in fact, we are cousins. That was a crazy experience which brought us closer on this trip. As well as that lifechanging event all the inspiration I gathered helped me develop my style as an artist and changed my work forever! After years I finally found the art style that I loved creating! The Richard's family reunion was opposite a graveyard, one of the many welsh graveyards in the Rio Grande area. There was a lot of inspiring patterns for my visual diary which  took from here.

​​​​​​​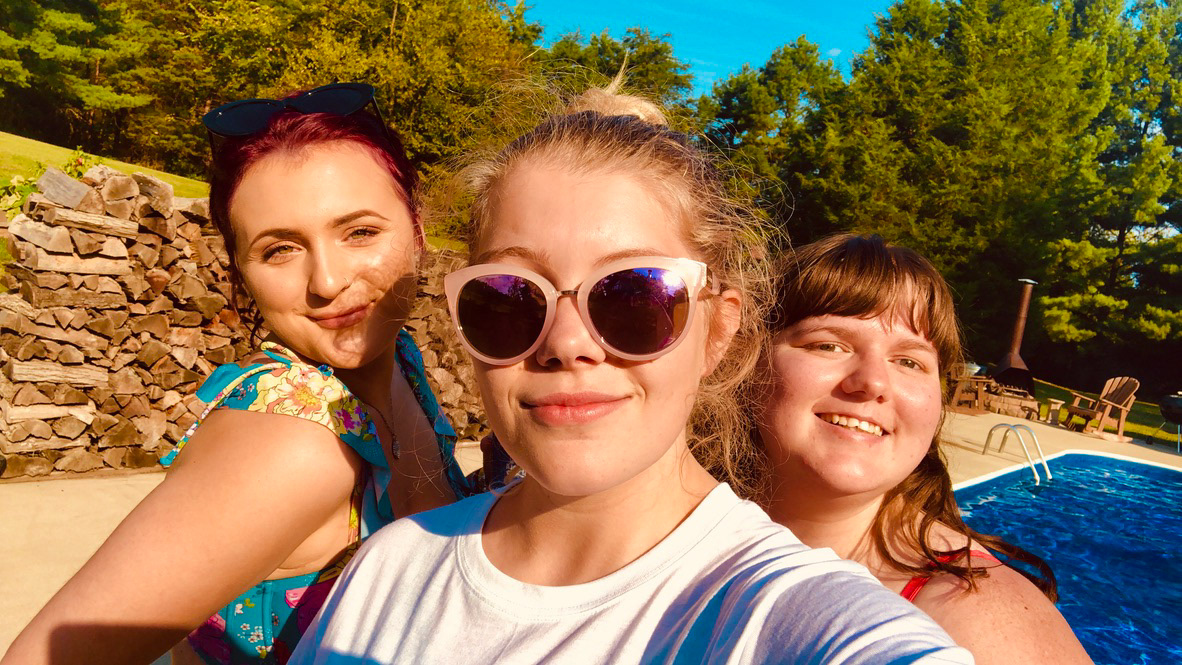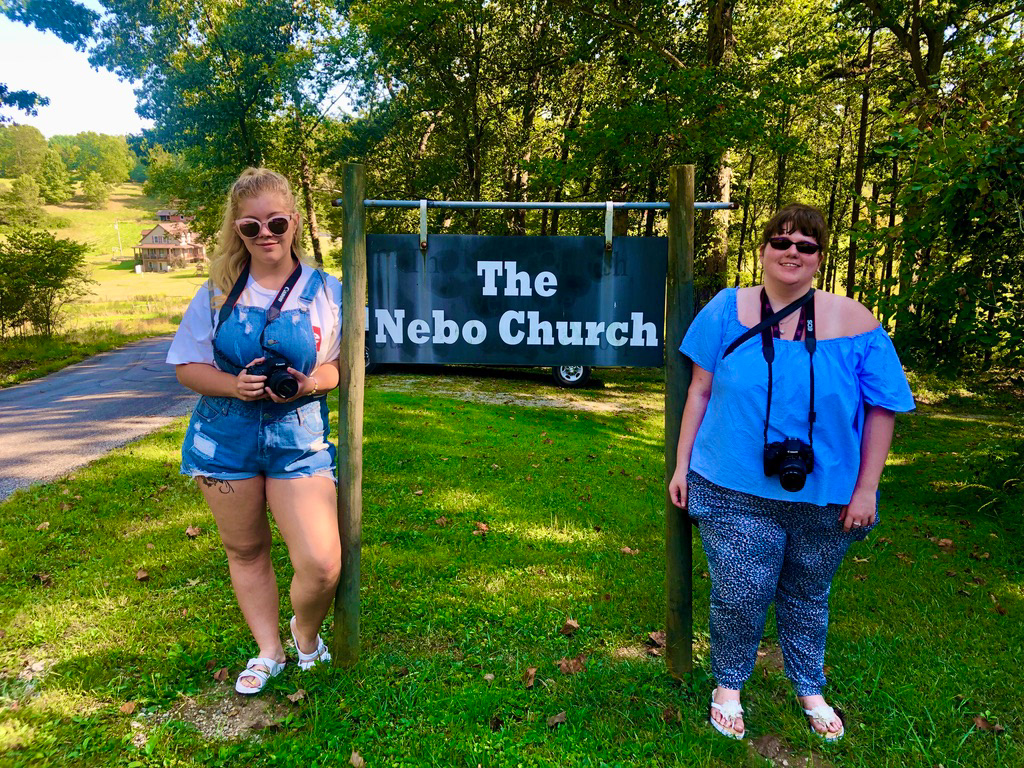 Whilst we were in America, we stayed at University student halls, I loved the experience. I really felt that I was thriving in the area. Usually I am quite a shy character but, on this holiday, it was like I was a changed woman! Going up to strangers and sparking up conversations, making a lot of new friends. It was really strange being at a University in America, it was so different to the UK. Their student accommodation was more or less the same although they pay a lot more than we do, but their actual classrooms etc were so different. The campus was really nice but slightly dated. Still it was a crazy experience! I even attended some classes whilst I was there my favourite being the abstract art class  attended. During this class I realised that the campus is very sporty, many people were there on a sports scholarships and all the people I met in the abstract art class were there because they needed something else to take their mind away from sports, something relaxing. One thing that really surprised me in that class was THEY DON'T USE COLOUR. In an abstract class! All they were using were different pencils and graphite, which really baffled me. Some of them were really struggling to visualise their work in this class because it was monochrome, even i couldn't visualise it in black and white! Everything I do is extremely colourful.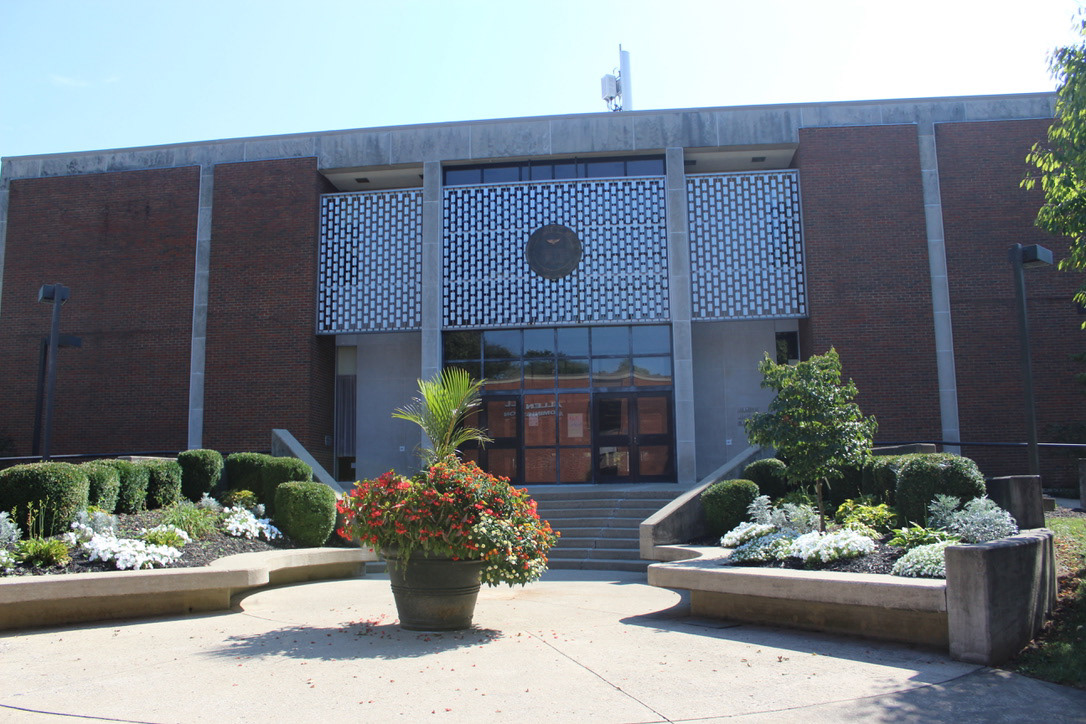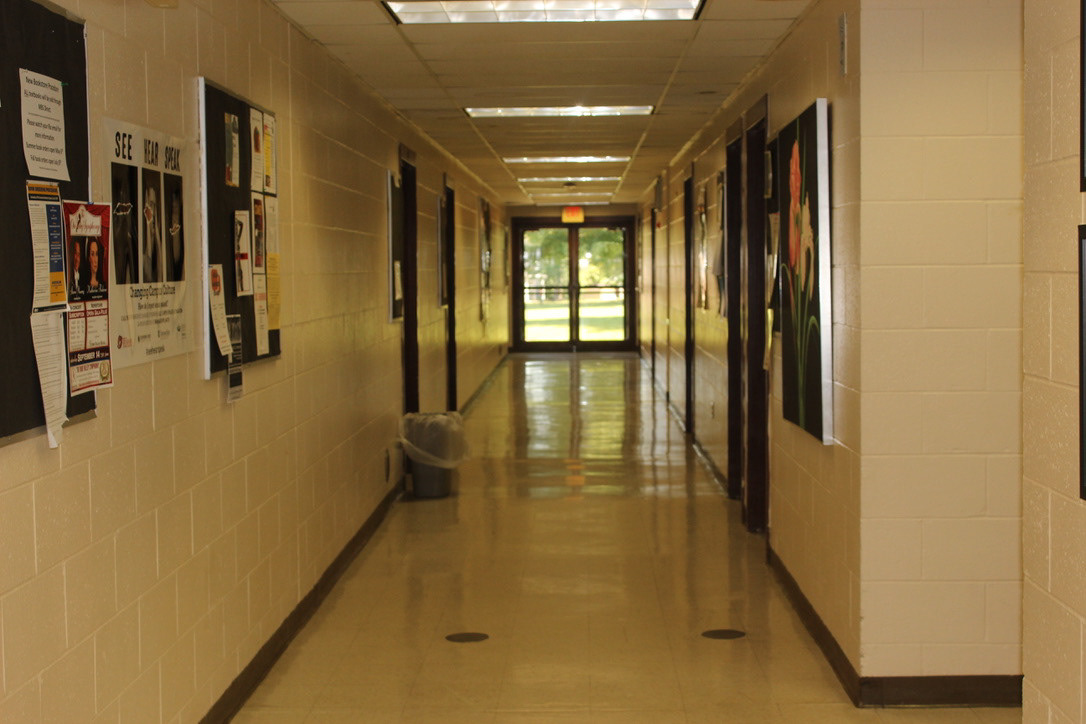 For the first week of the trip we spent the entire time sight-seeing, there wasn't really any time to do any work until the second week we were there. We even went to an art gallery opening at the university where we listened to an interesting talk from 4 vicars (a lot of it I either didn't understand or was about trump). The art pieces were about crucifixion and were very dark. During this gallery opening I met a lot of interesting people, ate some delicious cake, and met this amazing young girl who was from a local welsh class! We communicated in welsh a little bit and she showed me what she had learnt, and it was so refreshing to see someone as keen about the welsh language as me. We talked for a while and I thoroughly enjoyed myself.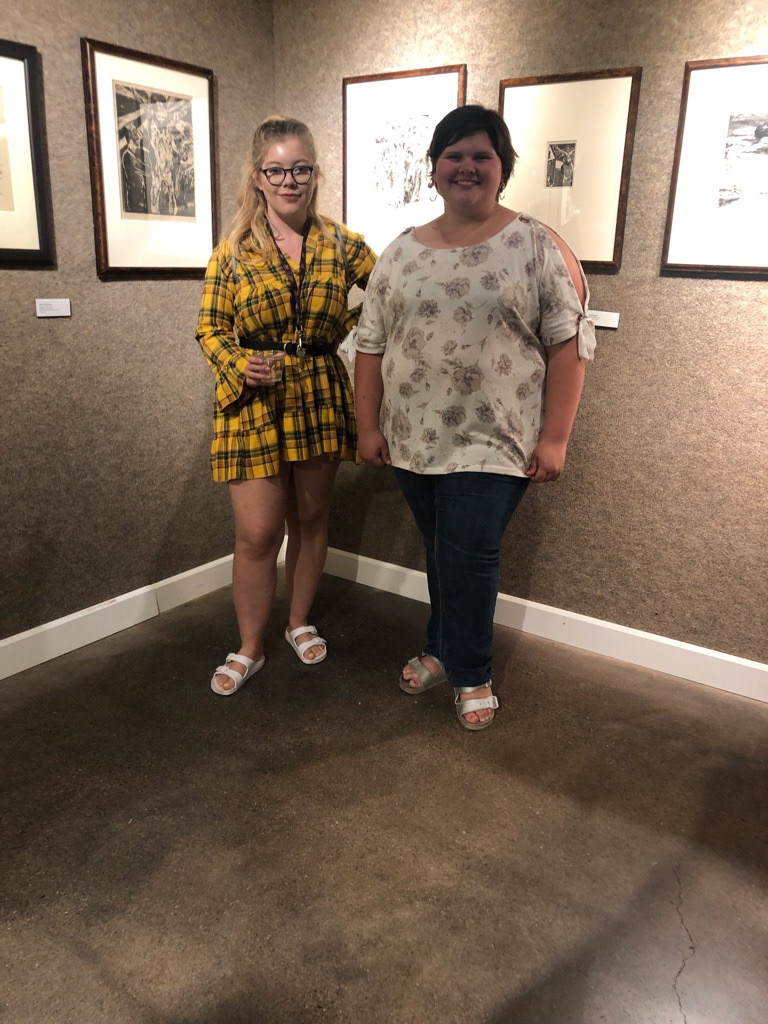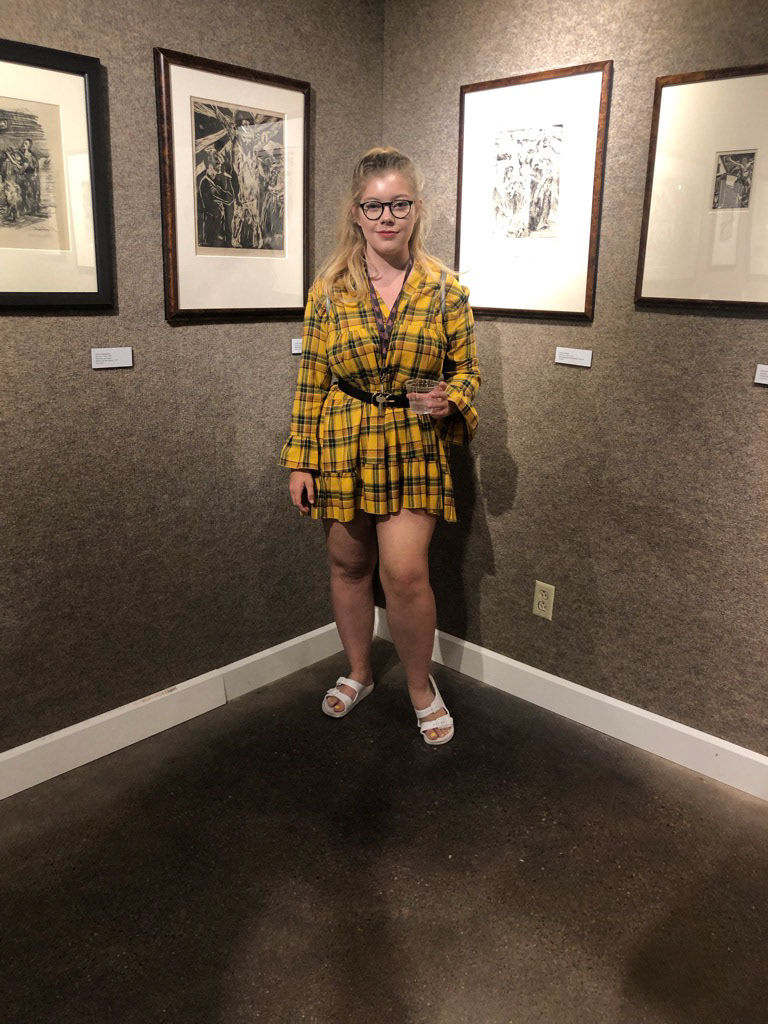 Whilst we were there, we visited many museums, most of them about the welsh heritage and or with things that people took on the boats from Wales to Ohio that have been collected since 1918. My favourite museum that we went to was a museum that is inside an insane asylum. Even though the outside looked really spooky, the inside had been renovated into this beautiful modern gallery. It had everything that attracts me in art, pattern designs, bright colours, massive scale and meaning! In the image below you can see a giant mural; this was one of my personal favourites because of its use of bright colours. The different colours co-ordinated with each endangered species. ​​​​​​​
My two favourite things we did while we were there was visit a fellow Welshman Eben who has the second largest "Cofiwch Dryweryn" sign in America. It was massive!! We all took a picture in front of it! We spent the whole afternoon enjoying the sun, socialising, I was fascinated by his gorgeous little girl Taryan! She is so cute! All of their children can speak welsh, except for Taryan because she was a baby. We drank home brewed cider which was beautiful but got me very drunk and we accidentally broke the hammock that they had! I caught It on camera it was brilliant. My second favourite thing that we were part of was an online American television series called "The voices of Rio Grande", where we discussed what we enjoy doing and our art styles. All of us got to discuss what we love doing and were asked questions about our work and our plans whilst we were in America with presenter Dr.Sax. You can check this out at: https://www.youtube.com/watch?v=SzJozF0cRqM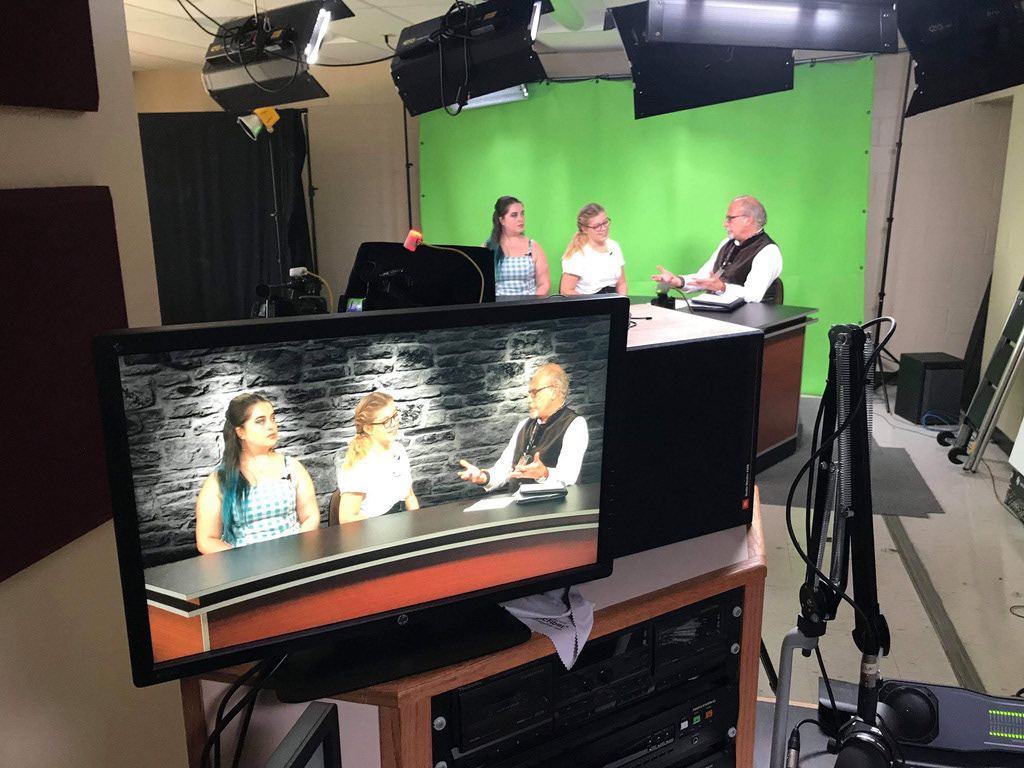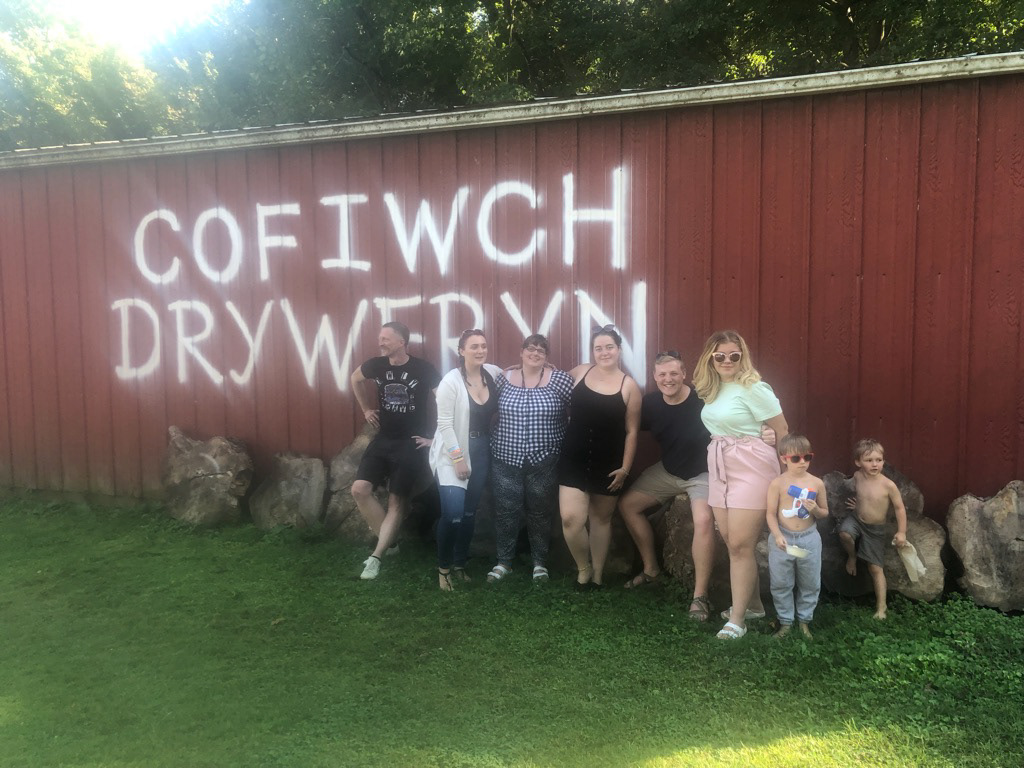 During the last week we attended the Paw Paw fest, which is an annual festival to celebrate the fruit! Paw Paw is a kiwi looking piece of fruit that tastes like banana. This festival was filled with art! On t-shirts, jumpers, handmade jewellery; it was everywhere! As well as this we got to try loads of different foods whilst listening to music! It was truly amazing. Abigail (one of the girls I went with) dressed up as the Paw Paw which I drew on the airplane home and adapted into a pattern. this later led to me accidentally leaving my apple pen on the aeroplane. Sad times!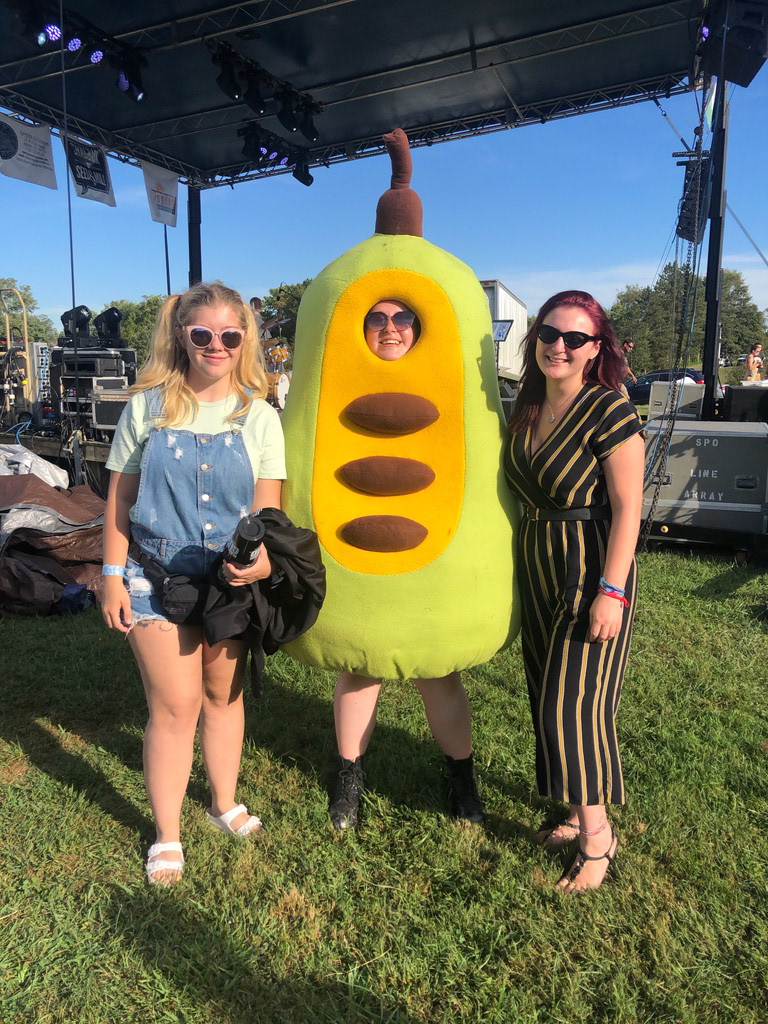 If you want to see the outcome of the artwork that I created from this adventure stay tuned!! ​​​​​​​
Holly Tamara illustration